On 17 August 1973, Gerhard Rosenberg founded aquatherm GmbH - based in the garage and basement of his private home. The ambitious goal? To revolutionise the market as a pipe manufacturer. This vision gave rise to aquatherm, the world's leading manufacturer of plastic piping systems made of polypropylene for plant construction and building services.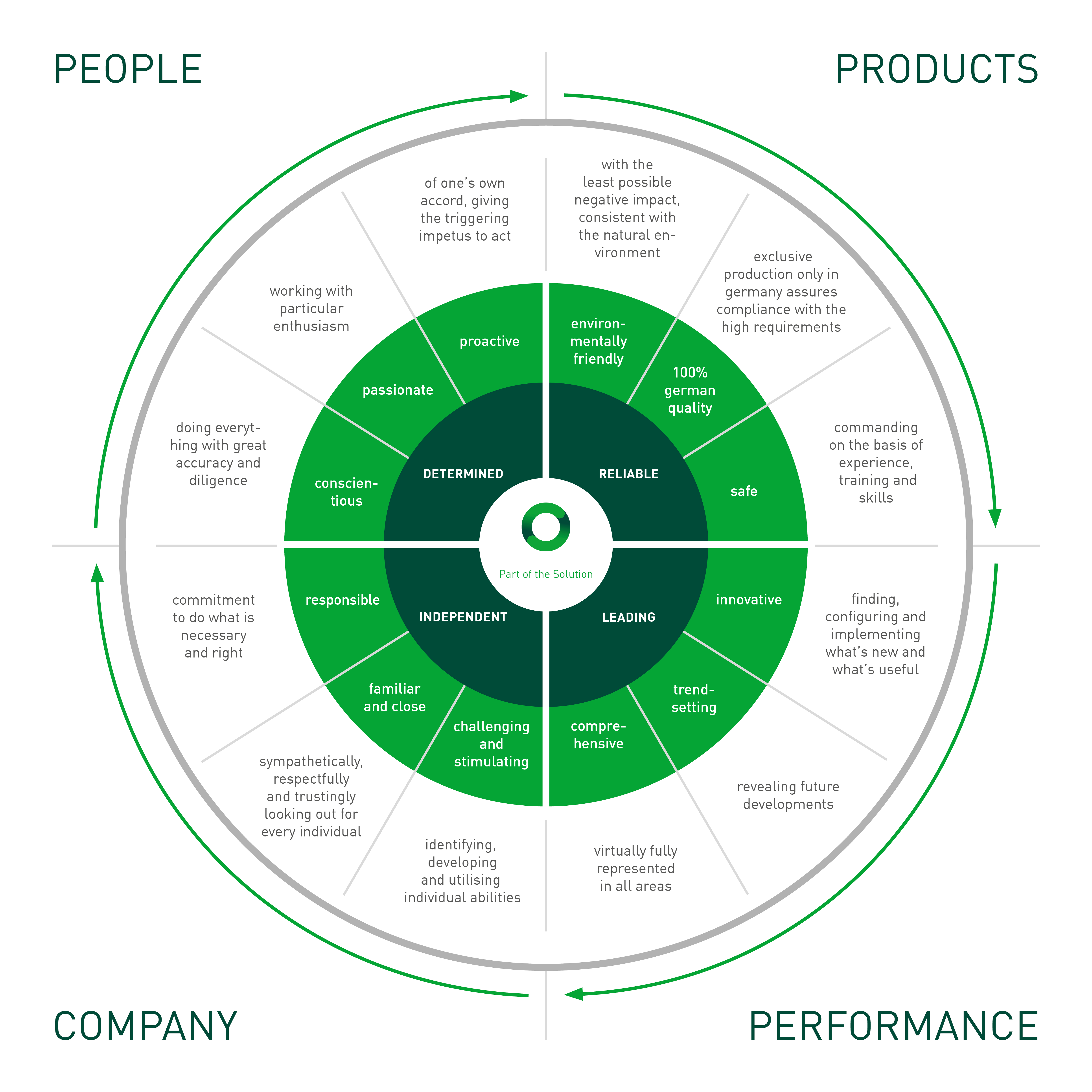 As a pipe manufacturer with its unique production technologies, aquatherm is a pioneer of its time and its actions. At the same time, we stand for family closeness, respectful, appreciative cooperation and encounters at eye level. This combination makes up the aquatherm DNA, which is based on four values:
- reliable: safe and innovative piping systems 100 % Made in Germany
- leading: always searching for comprehensive and innovative solutions
- independent: long-term strategic orientation with our employees and partners in focus
- determined: passionate work of around 500 employees in Germany, Italy, England, USA and Canada to the highest quality standards
We are convinced that with a clear understanding of the possibilities of the future, structures can be adapted and potentials identified. At aquatherm we know this and face these changes because: we are part of the solution. Our sustainable products, our comprehensive service and our leading expert knowledge are part of the solution on the way to a climate-neutral life. For this reason, we have launched the "Mission 2025". This includes numerous internal and external measures to move us forward on the path to our vision. These include numerous projects in the area of digitalisation and measures to intensify the exchange with our global partners.
Gerhard Rosenberg Foundation
Since its establishment in December 2008, the Gerhard Rosenberg Foundation has been able to provide more than 700,000 € to various initiatives. In the future, too, we want to take on lasting responsibility, because social commitment is a matter of course for us. Learn more about the Gerhard Rosenberg Foundation and its projects.