aquatherm offers a comprehensive range of pre-insulated pipe systems for industrial applications and large building complexes such as hotel resorts. This enables the transport of hot or cold liquids with a very low energy loss.
Novelty
The aquatherm energy half-shell solution makes the installation much easier, cheaper and faster. It consists of two PUR foam shells coated with a black, high-density and hard-wearing polyurea layer. The half-shells are mounted directly on 45 - 90 degree bends, as well as on T-pieces and straight joints. This creates a watertight and stable joint with very good insulating properties, which ensures a long service life.
For special solutions such as manifolds and other pipe constructions, aquatherm offers prefabrication of these items in its own workshop to save time on site.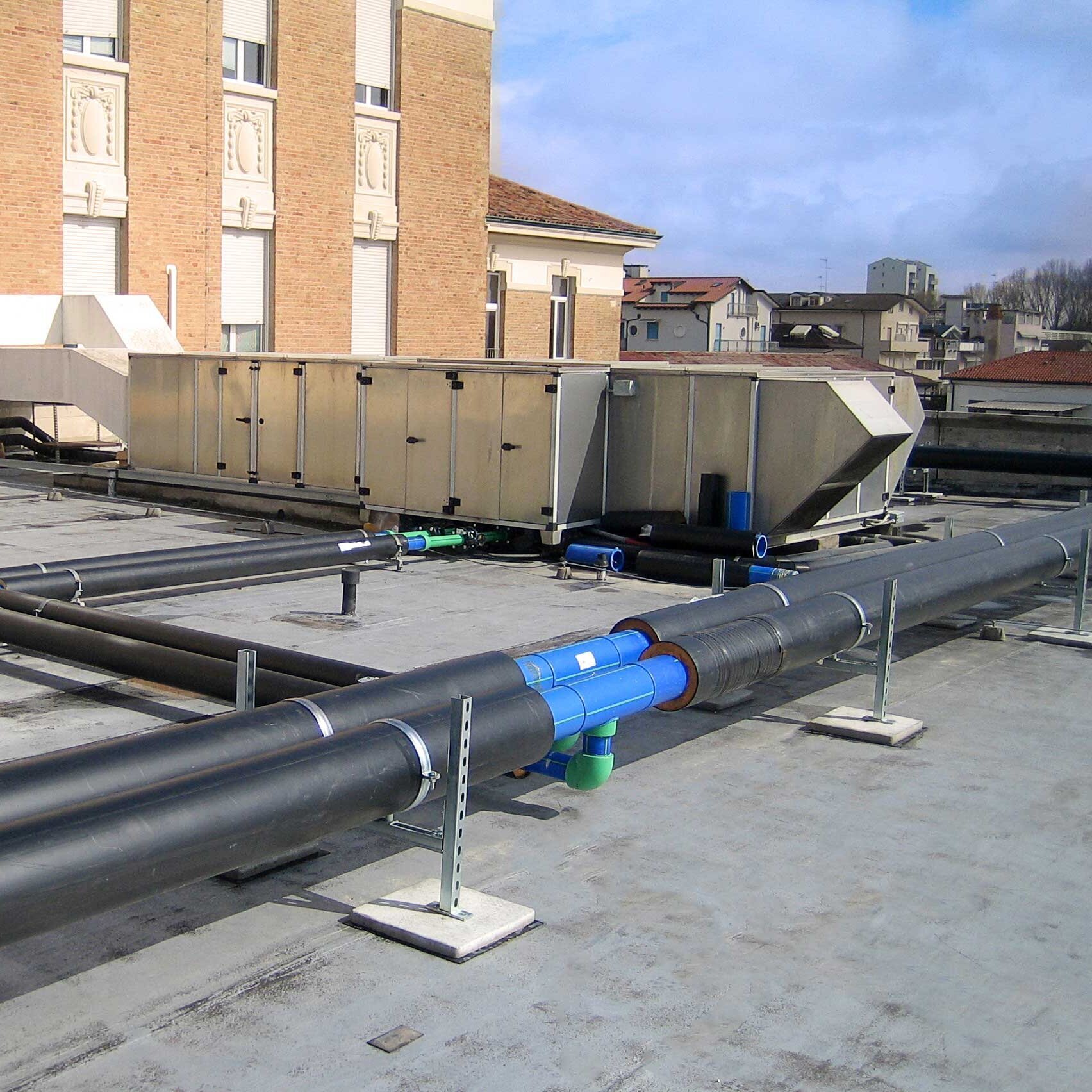 Advantages
No steel welding equipment required
Fast laying which reduces installation costs
Flexible installation thanks to polypropylene material
Low weight facilitates handling and installation
Better insulation values of polypropylene in PP plastic compared to steel
No corrosion: high level of safety over the entire service life
More environmentally friendly production and good recycling possibilities compared to steel